We are proud to be the first company from Liechtenstein that completed the registration process in the EUDAMED database!
We are open for Swiss or non EU/EEA manufacturers to act as your European Authorised Representative (EC REP).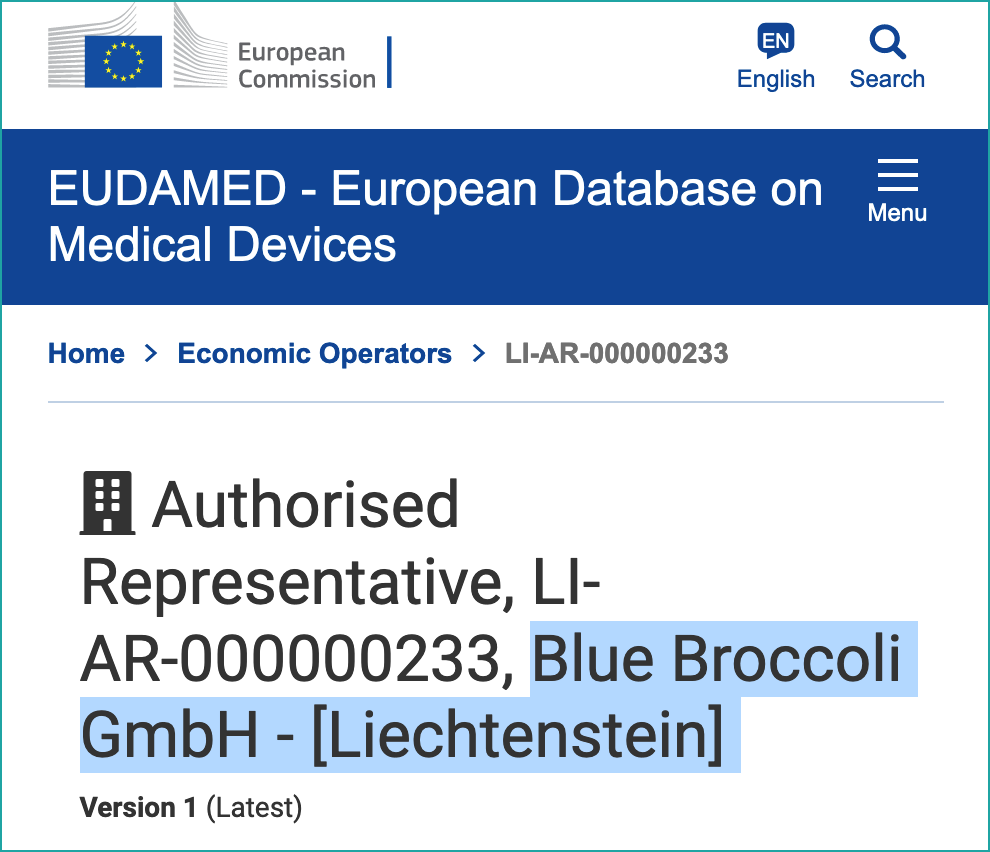 At the same time we received our SNR – Single Registration number AR-000000233 from the Amt für Gesundheit in Liechtenstein.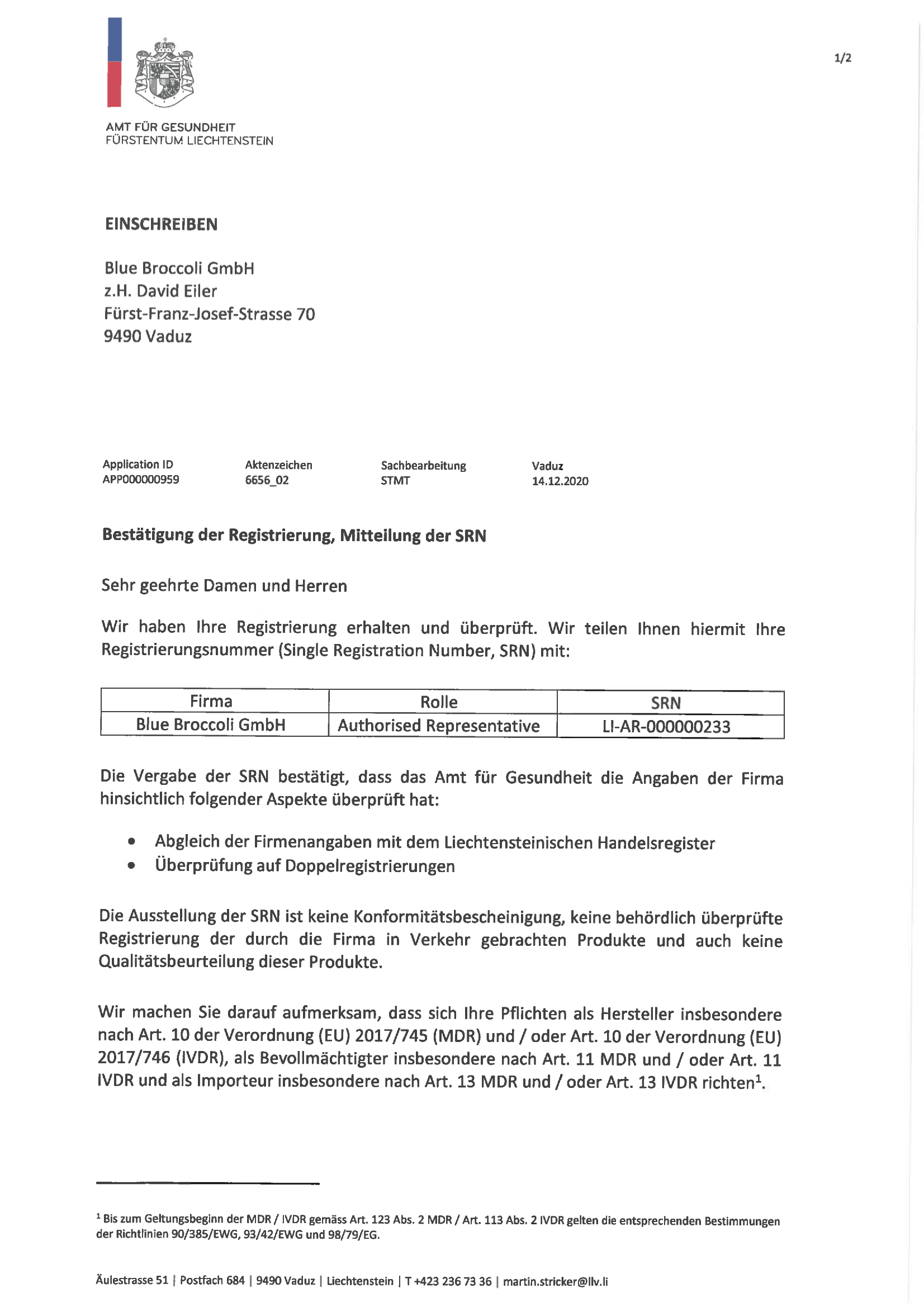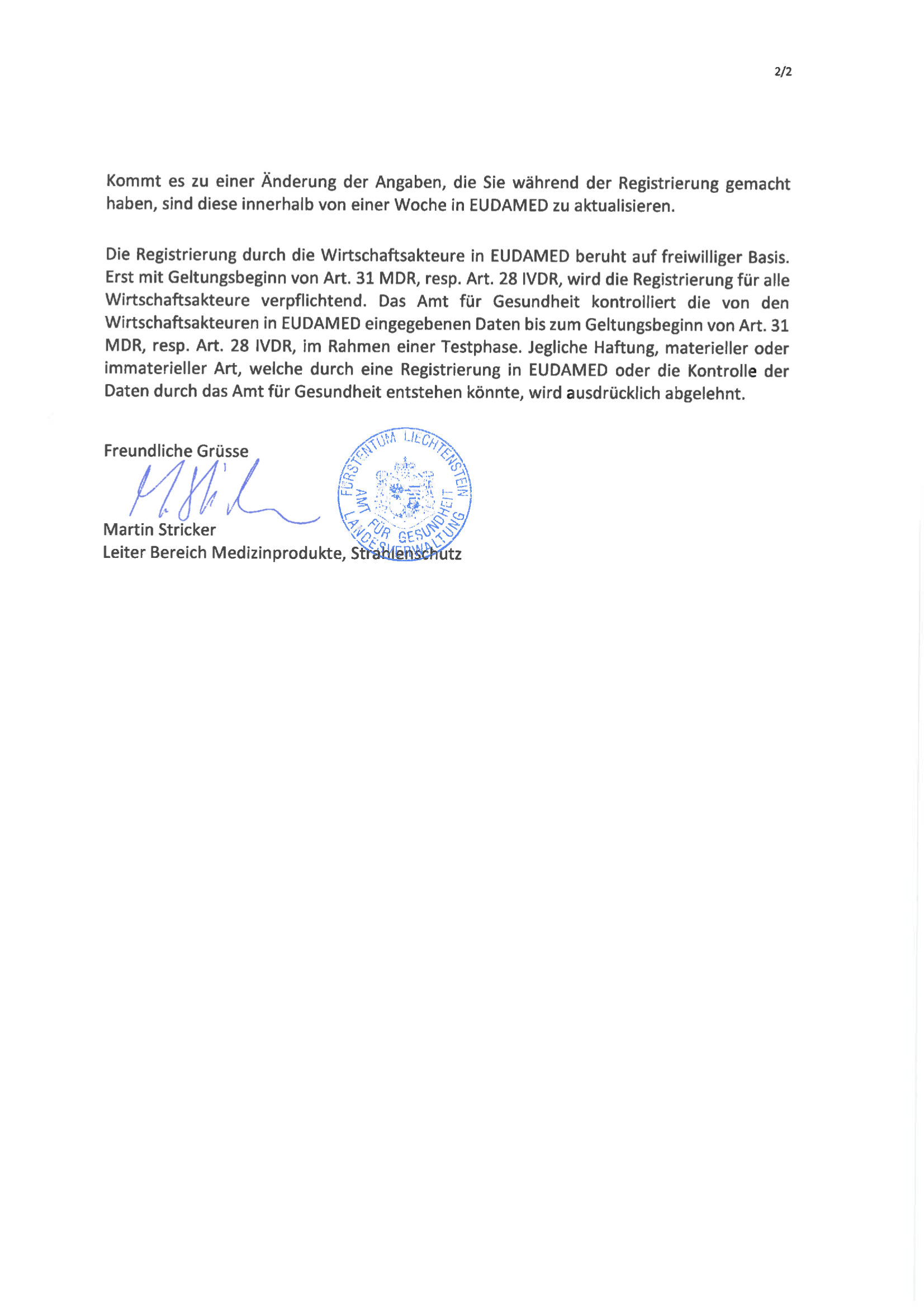 Contact us for any questions on EC-REP, SRN, or EUDAMED registrations
Get a quick and non-binding quote for EC-REP, CH-REP or UK-REP services through the link below!