We are located in Vaduz, Liechtenstein – 5 min from Vaduz Castle
Adress :
Fürst-Franz-Josef-Strasse 70
9490 Vaduz
Liechtenstein
Phone :

E-mail :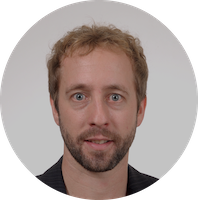 David Eiler
Co-Founder, CEO
Raised in Austria, David Eiler completed an engineering degree in electronics and computer science. In 2003 he started to work for a world-leading manufacturer of home-use medical diagnostic equipment. As OEM project manager he worked with well-know German electronic brands. As product manager for own-branded products he was responsible for product portfolio management, new product launches, and clinical validations with key opinion leaders of the European Society of Hypertension.
In 2008 David joined a dental implant startup company as the group Chief Quality Officer. David built the quality system from scratch and supervised the establishment of manufacturing process with outsourcing partners in Asia and Switzerland.
Between 2008 and 2011 David completed the part-time executive M.B.A. program, taught by the Universities of Cheltenham and Liechtenstein.
From 2011 until 2018 David was based (70%) in Taipei. As General Manager, leading 55 persons, he improved the efficiency and overall performance, by implementing LEAN manufacturing principles and paperless production systems. David lead the R&D and Product Manangement Team that developed implantable medical devices, as well as digital surgery and prosthetic planning and manufacturing solutions.
Beside other fitness activities, David surfs and snowboards. Prior to his professional path, he was an elite Judo athlete and certified instructor.
Co-Founding the consulting company BlueBroccoli, he has the vision, expertise and experience to help clients to realise their ideas in a modern and efficient manner, from planning, through execution, till market access.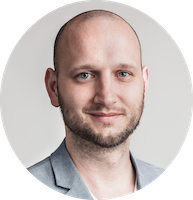 Thomas Fässler
Co-Founder
Born in Austria, Thomas Fässler completed his education in electronics school. After 2 years military service he joined a world-leading manufacturer of home-use medical diagnostic equipment in 2008. As Quality and Regulatory Manager he worked with different authorities and international customers. As project manager for household products he was responsible for product management and certification. Later he supervised the clinical validations according to international protocols and was part of an ISO committee maintenance team. In 2012 he took over the customer service.
In 2013 Thomas joined a dental implant startup company as Quality and Customer Service Manager. Thomas built up the global customer service system and supervised the international establishment.
As a balance to his work, Thomas enjoys the mountains, physical fitness training and time with his family.
Co-Founding the consulting company BlueBroccoli, he has the vision to take the lead for customers to get through the regulatory jungle, so that the focus is on their passion for product realisation until their idea helps the user to master life in an easier way.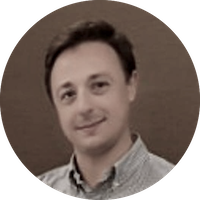 Ian Sealey
UK Partner
Ian Sealey graduated with a BEng (Hons) in Medical Engineering in 2003 and, after a taking a year out to study for a Graduate Diploma in Law, held health-related engineering and policy roles in the private sector, local government, and the National Health Service. In 2012 he joined the Civil Service as a Medical Device Specialist at the Medicines and Healthcare products Regulatory Agency and, in 2015, was appointed assistant secretary at the Department of Health & Social Care, with responsibility for running its Departmental Board. Since leaving the Civil Service in 2017 he has provided regulatory, quality, technical, and policy consultancy services to multinational and start-up medical device and in vitro diagnostic medical device manufacturers.