ABOUT US
We want to shed light into darkness of medical device regulation, remove barriers to speed up the market access for medical device manufacturer and make quality management systems burdenless and aligned to real world processes. Be a part of our exciting story to see how we make our vision become reality.

EC-CH-UK
European Authorised Representative
Swiss Authorised Representative
UK Responsible Person

CONSULT­ING
Quality Management Systems
Product Development and Sourcing
Certification and Regulatory Support

EASY QMS
Quality Management Systems on:
Google Workspace
Microsoft Sharepoint





Years of collected experiance
Startups supported from Zero to CE-Certification
FDA 510(k) Clearances Obtained
MEET THE TEAM
The two Blue Broccoli founders have more than 31 years of collected experience in medical devices regulatory and quality management systems. Completed certifications for Class I, IIa, and IIb medical devices. Built global Quality Management Systems with de-centralized R&D and manufacturing setup. Cleared several FDA 510k approvals. Supervised Class I, II, and III medical devices approvals in CFDA and TFDA.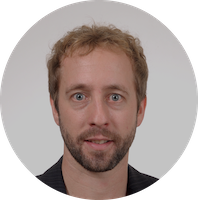 David Eiler
Co-Founder, CEO
David Eiler completed an engineering degree in electronics & computer science and an executive M.B.A., taught by the Universities of Cheltenham and Liechtenstein. In 2003 he started to work for a world-leading manufacturer of home-use medical diagnostic equipment.  In 2008 David joined a dental implant startup as the group Chief Quality Officer. From 2011 until 2018 David was based (70%) in Taipei as General Manager, leading 55 persons. Co-founding the consulting company BlueBroccoli in 2017, he has the vision and expertise to help clients to realise their ideas in a modern and efficient manner; from planning, through execution, to market access.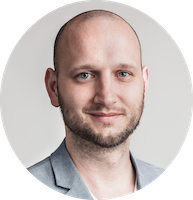 Thomas Fässler
Co-Founder
Thomas Fässler completed his education in electronics school. After 2 years military service he joined a world-leading manufacturer of home-use medical diagnostic equipment in 2008. As Quality and Regulatory Manager he worked with different authorities, international customers, supervised clinical validations and was part of an ISO committee maintenance team. In 2013 Thomas joined a dental implant startup company as Quality and Customer Service Manager. Co-founding the consulting company BlueBroccoli he has the vision to guide customers through the regulation jungle in order to let them focus on their passion for product realisation and improve patients lives.